Sairam friends,
When I made StarSai in 2004, I was earning and later when I didn't my Father and Sister helped me and then very close sai friends. For the past few years, my Sister contributes to the web hosting fee every year.
Thankfully, now that I have a job, it helps me spare few minutes for Sai devotees and Sai. I personally believe having a job and a source of income is essential because when we are able to earn our living, most of the basic needs get satisfied. So I always consider my job as a gift from Sai himself.
Write to me – starsai27@gmail.com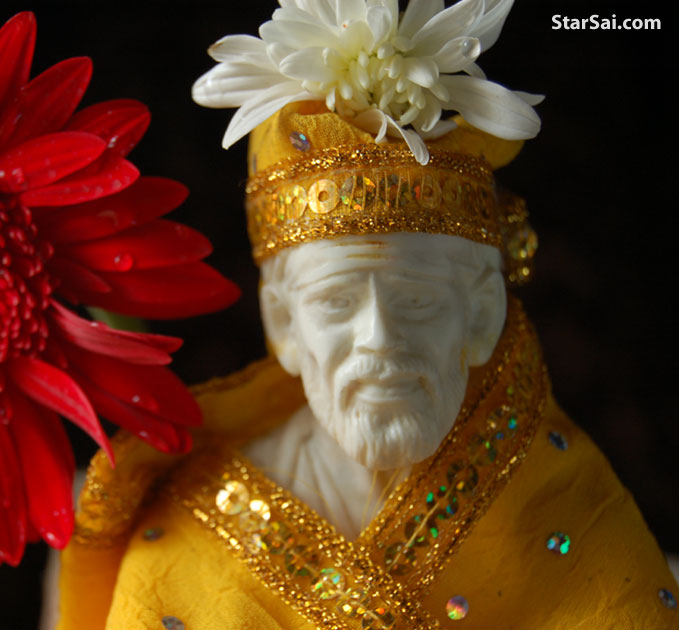 In the past 15 years, StarSai has helped thousands of Shirdi Sai Baba devotees to inspire and motivate sai devotion in them. I hope to create StarSai more spiritually enlighting and a sacred temple of humanity which helps one keep more faith in Sainath.
StarSai is dependent on Sai devotees who are willing to support the good cause of maintaining our network of holy websites for Shirdi Sai Baba and other good causes. I also use the money to buy what I need.
If you are interested to contribute, you can mail me with little information about where you are from, your family, and your devotion to Sai. I have a policy of accepting contributions only from people I know little about. So it will be nice if you say few words about yourself.
email Venkat at
Sai Bless you and your family.
C.Venkatraman
StarSai Network of Websites
1. Shirdi Sai Dhuni

2. Shirdi Sai Chant

3. Shirdi Sai Light

4. Shirdi Sai Heals