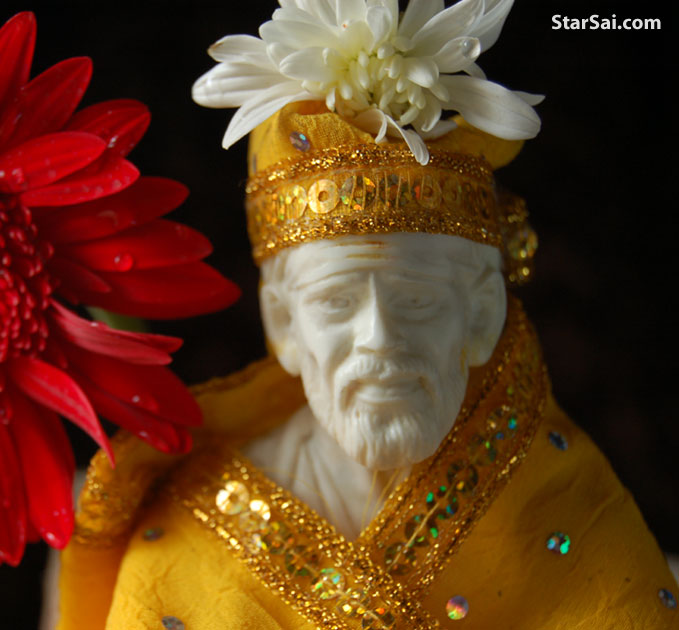 Information about contribution are below these links.

1. Shirdi Sai Dhuni

2. Shirdi Sai Chant

3. Shirdi Sai Light

4. Shirdi Sai Heals

Support StarSai


Aum Ganeshaya Namaha

Contribute little you can for maintaining StarSai and other sai works

By Sai grace i have a job now and my sister and few close Sai friends support me to maintain starsai and few good deeds i try to do once in a while when i am free. I have a policy not to get any big sum as i have nothing big to do at present.

Few years from now , i have plans to do something really wonderful for sai children especially in terms of education and also wish to build a place for Shirdi Saibaba devotees which must be like a pilgrimage to sai devotees around the world, a place where people get Motivated, Inspired and a spark to become better human being. Atleast one step ahead of where they are at present.. I only wonder when my desire will be approved by sainath.

I have to earn a living to survive in this world and hence accepting a job which takes most of my time and that makes me tired and even to reply Sai children regularly only Sainath is giving me strength in late night..

Please mail me if you wish to donate for supporting StarSai.


Sairam friends,

StarSai is a little effort to help sai devotees learn the path of light towards a better living through Devotion on Guru. For more than 5 years i have been maintaining the websites on my own earnings, my sister and fathers help. Some close sai friends also contributed for the effort. I never wanted to request financial help from guests to this site as i felt there will be difference of opinion and in the long run my goal to serve sai children must be pure as its origin. I wrote my views here few years back - Purely for Shirdi Saibaba . The message i wrote 4 years back to make sure i get any kind any kind of help only from sai friends who understood what i am doing.

At times it was very difficult as i had to maintain StarSai Network with much hardships and some sai friends suggested by asking people to contribute you are only giving a opportunity to sai children to share what you do. After a long wait of 5 years on December 1st 2009, with approval of Sai and Dattatreya , i have made this donation page on a Holy Dattatreya Jayanthi day.

If you like to donate to StarSai you can email me at

starsai27@gmail.com

Please write about yourself and your family as i wish to know people who help me personally.

Om saintahaya namaha

C.Venkatraman

Go back to StarSai Home