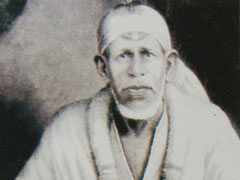 Answers are below these links

1. Shirdi Saibaba Book of Love

2. Sai Pooja

3. Overcome Depression

4. Love your Mom and Dad
Sai Speaks to you...

You are in worst pain of your life.You think i am not taking care of you.
You think Sai baba has millions of devotees.Its not a loss for him if he looses me.

I say this to you my child " Your sufferings is teaching you a wisdom for a life time.

I like my children who learns what life is through sufferings but why dont they remember that their own sai is facing the same suffering.If a thorn goes in to a child's skin , the child can cry but the mother alone knows the pain if she is not able to take the thorn out by herself.

I am your mother.Just control your tears .Take a photo of sai and keep with you where ever you go.No thorns can hurt you.
I am with you .Every time you say "Sai" i am turning to you leaving the million other devotees to wait for a second.

Life is know only to few people who suffer and continuously face difficulties.Wait for few months.Months is not too long if you truely surrender to me .Say sai sai sai a million times or at least a 100 times in a day.you will be rewarded slowly but for sure.

Offer food to crow or any bird.
Go back to Sai Speaks