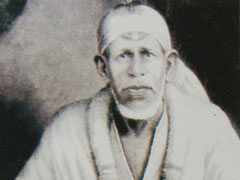 Answers are below these links

1. Shirdi Saibaba Book of Love

2. Sai Pooja

3. Overcome Depression

4. Love your Mom and Dad
Sai Speaks to you...

A marriage or festival will take place.I am with you in all your actions.
Give respect to my presence in your life.

What ever i give you might seem very ordinary but its like nature, it has eternity in it.Offer green dress to me or someone who is dear to you.

You must work hard in your studies.Then i will help you achieve a lot.
Your career will be good.Dont try to make any changes atpresent.

I am with you every moment of your life.
Repeat "sairam" everyday as much as you can.

I will walk with you where ever you go.Feel my presence.
Go back to Sai Speaks