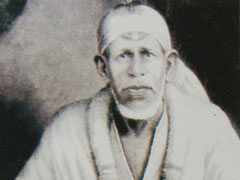 Answers are below these links

1. Shirdi Saibaba Book of Love

2. Sai Pooja

3. Overcome Depression

4. Love your Mom and Dad
Sai Speaks to you...

Your mother is the greatest women on this planet. I come next to every devotees mother.

I don't throw away the devotees who don't listen to their mother but it hurts me.Maa kaali always remains above me.

Make your mother happy .
Make your wife or husband feel happy.
Make your sister or brother feel satisfied with what you have done to them.

Then i will take care of your your other relationships and make sure your fortune stays with you.

The present problem you have in mind will be solved in few days.Keep repeating sai naam and light lamps in house or temple.
Go back to Sai Speaks