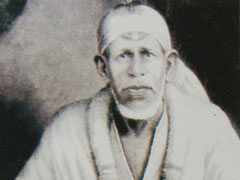 Answers are below these links

1. Shirdi Saibaba Book of Love

2. Sai Pooja

3. Overcome Depression

4. Love your Mom and Dad
Sai Speaks to you...

A loving heart is all you need.The only wisdom that i want to give all my devotees is the wisdom of love.

Please do not scold,hate or get angry on anyone.Don't get doubts on me since i advice you this way.

You are nearing a good phase in your life.Be careful with few cunning people around you but never show hatred on anyone. Feed a crow or any bird.This will bring you blessings.

Don't think Baba has left me alone every time a thorn hurts your foot.Every thorn brings you a new wisdom that has made you a person whom you are now.Remember, i am always there to bear your burdens and carry you.

Plant a sapling when you get chance.This will bring blessings of thousands of angels up there.

You will do well in studies, career and get a chance to go for a pilgrimage along with family.Please drop half a kg of sugar in the road side or in the mud for the ants to eat.I live in every life.This will make your relationships sweeter.

Do not be caught by maya. I will bring you what you deserve when time comes.

Go back to Sai Speaks