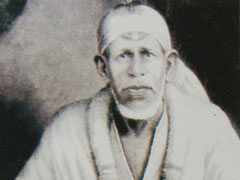 Answers are below these links

1. Shirdi Saibaba Book of Love

2. Sai Pooja

3. Overcome Depression

4. Love your Mom and Dad
Sai Speaks to you...

"Why fear when i am here?"

If you have doubts on someone whom you trusted so far, watch them silently for next few days.Offer a fruit under my feet , do arathi or any prayers and choose a Thursday to clarify your doubts either directly or through someone else.

Why fear when i am always near you.I know the pains in your heart.

Now listen to the words that passes through the sacred pillars of Dwarakamai

"You are a special child who has shared this Dwarakamai with me.You are a part of my family.my sweetest child.No one can cheat you or harm you.It might seem that i am not bothering your prayers but i will give you the gift when time is favorable.Look for opportunities in your career or studies and i will take care of your other needs.The person suffering from health problems in your family needs attention.Ask them not to travel alone or do any important work for next few days.This poor fakir is your servant forever"

Offer a white dress to me or any poor children/people who take alms outside temple.I will accept it as a offering for Goddess Saraswathi and bless you with happy married life,children and great success in your career.

Everyday , before you sleep repeat these words " Baba is living with me - Aum Sai Ram "
I will live with you and watch every move you make from this moment.

Go back to Sai Speaks