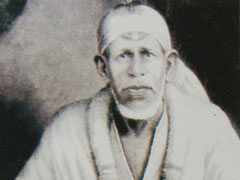 Answers are below these links

1. Shirdi Saibaba Book of Love

2. Sai Pooja

3. Overcome Depression

4. Love your Mom and Dad
Sai Speaks to you...

Your art will succeed.your success is my success.so don't worry.World will appreciate you someday.
You will do well in exam.don't fear.Repeat the words " baba lives in my heart" everyday .

Learning a new art or taking up new course in field of interest will help you in future.
You will get a nice job.If already satisfied with job, people in work place will cooperate and you are going to be rewarded.

Don't be hooked to maya.It will spoil your life.

Think about others and always do something to bring happiness into others heart.

I will take care of your life if you work sincerely and honestly with concentration.
A pilgrimage will make your life better.Go with family or alone to a temple you love and light lamps in multiples of three.
Go back to Sai Speaks