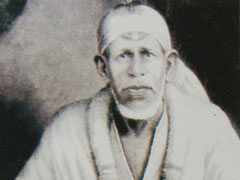 Answers are below these links

1. Shirdi Saibaba Book of Love

2. Sai Pooja

3. Overcome Depression

4. Love your Mom and Dad
Sai Speaks to you...

You are not related to me by blood but by the love and affection that you show on me.
Did you face a insult recently.If not never worry too much if someone hurts you.Every thing is my work.

I am the doer of everything. Never keep vengeance on people who hurt you.Just forget it completely.I don't need any thing more than the love you show on me. I am going to take your life as my mission.
I will make you someone.

Why do you think that no one cares for you.

I am living alive in Dwarakamai. Maa kaali is above me forever. She is your mother. she is the mother of this entire universe.Then why should you be so upset.Wake up and get out of this cave.I have a paradise up the hill.

Work hard with a positive attitude and climb the hill.When you reach the peak , offer 5 % of your profit to poor children. Help children who needs your help in education.
Go back to Sai Speaks