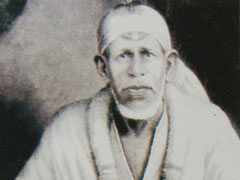 Answers are below these links

1. Shirdi Saibaba Book of Love

2. Sai Pooja

3. Overcome Depression

4. Love your Mom and Dad
Sai Speaks to you...

Being so close to me, you must realize my presence everytime you close your eyes.Look deep in your subconscious mind.

Cant you hear me calling your name affectionately.Cant you see twelve saints wearing saffron dress standing around you while you sleep to protect you.Light a seperate lamp in your house or in temple continuously for
fourteen days.

Saibaba of Shirdi is not a machine offering materialistic benefits.I am here to give you what the Gods above treasure most.I let the sufferings to continue until your past karma is disintegrated into pieces but
I wont let you down.I care for you like my own eyes.

Surrender to me and say Sai naam or any mantra you like three times a day.I will bring peace and enormous joy to you in very few days.

If some you know is not feeling well ask them to mix Udi with water and drink.I will cure.
( If udi is not available any good edible food items which is vegetarian can be powdered , stores in a box and a pinch of them can be taken after praying Saibaba..
I suggest this for Sai devotees living abroad who cant get Udi ( sacred ashes ) immediately.
A baby will be born for those who have requested me offering coconut.
Go back to Sai Speaks