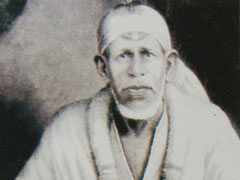 Answers are below these links

1. Shirdi Saibaba Book of Love

2. Sai Pooja

3. Overcome Depression

4. Love your Mom and Dad
Sai Speaks to you...

Give up one of your bad habit that's hurting your body and soul.
If your mind is clear all problems will be solved immediately.

You have stepped inside Dwarakamai. This moment is the most eternal in your life.
Now close your eyes and mentally offer your bad habit as a dakshina for Saibaba of Shirdi.
Remember, the dakshina offered to guru should never be got back. so promise me that you will never follow the bad habit for life time.

The moment you are out of this Dwarakamai, you will gain huge profits.Profit for you is money and for me its peace of mind.
Some get peace through money and some through relationship.

If you are sure you don't have a bad habit take my words for you
"I order the kaali residing above me to show glance of her sight on you.you will soon be considered a prominent personality in family, among friends and in work place.
I will make you shine.Be calm for few days.Every thing will happen as you wish".
Go back to Sai Speaks