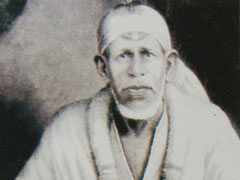 Answers are below these links

1. Shirdi Saibaba Book of Love

2. Sai Pooja

3. Overcome Depression

4. Love your Mom and Dad
Sai Speaks to you...

Like the river that flows in Himalayas my love for you will take you a long way.

My path is not always smooth.You might face obstacles and hurdles.
Be bold and remember sai.you are not sailing alone.
I am your boat.I show you direction.Its for you to sail.

When you reach the shore , your life will be in paradise.
Do not forget me when you are in paradise.

At present,i know you are facing a pain that's hurting your body.

Offer six different flowers to me, do prayers for few minutes and
take a vow to repeat "saibaba of shirdi is with me" every day when you feel like. Surely you will feel Saibaba's presence in mysterious ways.
Go back to Sai Speaks