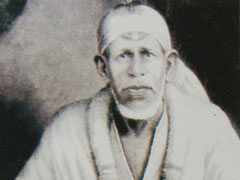 Answers are below these links

1. Shirdi Saibaba Book of Love

2. Sai Pooja

3. Overcome Depression

4. Love your Mom and Dad
Sai Speaks to you...

There is a difference between kindness and love.
To love someone is to be in need of them.To be kind is like saying " I want you to be happy ".
Be kind to the person you love.Don't let your ego dominate your relationship.

You can't reach me if you are not kind.The wisdom that i have in store for you will be given when you are kind to someone special in your life.

My religion is kindness.Be kind to every man, women and child.I expect this alone from you.

what ever problem you have at present will be solved if you repeat the following words " Baba loves me" every time you feel scared,worried , depressed or have doubt in what you do.

If career has set backs , don't not worry. your life is in my hands.I will make things alright in few days.
Don't think about past.Search for better opportunities and i will help you be in a better work place.

If you are safe in your present work place, Saibaba's blessings is already there. So be confident.
Go back to Sai Speaks