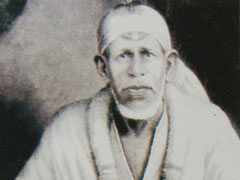 Answers are below these links

1. Shirdi Saibaba Book of Love

2. Sai Pooja

3. Overcome Depression

4. Love your Mom and Dad
Sai Speaks to you...

Did you see me in dream.Its the real Saibaba of Shirdi blessing you and accepting you as a family member in dwarakamai.

Millions of devotees come to me for blessings and ask for their wish.Only a few thousands will see me in dream.A few hundred in visions and I can count only handful of devotees who can see me in themselves.

Be happy for the dream you had.If you din't had a dream yet, you will see me soon in a dream.Remember you are one among the sweetest devotees I have.

I know you day dream about a relationship and career.All dreams can come true if you offer it to sad gurus feet and work for your dream with courage.
Ultimately its me who decides whats good for you. so be calm and accept what i give you whole heartedly.
Go back to Sai Speaks