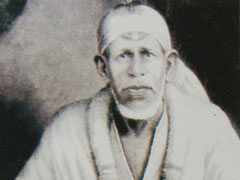 Answers are below these links

1. Shirdi Saibaba Book of Love

2. Sai Pooja

3. Overcome Depression

4. Love your Mom and Dad
Sai Speaks to you...
I know your pain is unbearable.I have made this promise to all of my true devotees.Food and shelter will always be there no matter where you go.

Have udi mixed with water, keep a lemon under my feet, do Aarti and keep it under your pillow when you sleep.Soon your health will improve.

For people in business the time is not beneficial.Wait for few days to get genuine results for your efforts.Do not invest in any new business.wait until i make your mind decide if the investment is really worth it.

You will do well in studies but be careful with your friends who could spoil your time , money and character.

Offer a orange dress to me or any dear ones in your family .This will bring you blessings of a saint who lived before several years.

Repeat the words " Om Sri Sai Ram" 7 times everyday as soon as you wake up.Do this all life even when you are in pain and even if you feel i am not helping you on time,
continue the habit of repeating my name.Your patience alone can help me take you to great heights.
Go back to Sai Speaks