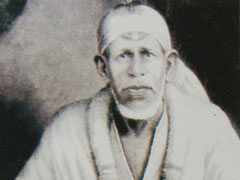 Answers are below these links

1. Shirdi Saibaba Book of Love

2. Sai Pooja

3. Overcome Depression

4. Love your Mom and Dad
Sai Speaks to you...

Few days from now you will meet a true saint or guru in dream.You might also meet a good person with pure soul as a friend.He could be one amoung society but he/she will have a heart as angel.
All relationships happens only through my permission.Offer all your relationships on my feet and i will decide who is the true care taker for you.

Never speak bad of anyone.I have given you a lot in the past but you have ignored few.A opportunity to get back what you ignored in past is coming again.Wealth is not always the biggest thing in life.

Gain the skills to organise people.You will do something productive for the country in future.Work honestly in your studies and job. I will show you the right path.

Your financial troubles will come to an end.Help others in need as much as you can afford.

Do not sign any important documents for next 48 hours.Think, offer me flowers and decide if what you are doing is right or not.

Shirdi is inviting you.Light lamps regularly .I will bring light in your life.

Go back to Sai Speaks