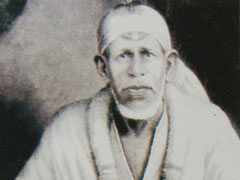 Answers are below these links

1. Shirdi Saibaba Book of Love

2. Sai Pooja

3. Overcome Depression

4. Love your Mom and Dad
Sai Speaks to you...

A close friend of yours will share a good news which will bring immense joy.
You will get a mail that brings a good news.

You are entering a good phase in life .Trust words that echos this four walls.All the five elements of nature is embedded in my words."You will fly high like a bird in days to come"

Offer food to birds or give sweets,chocolates to children in your family.Be careful when you start a new business or studies. Analyse properly if its worth and ask for my permission before you decide anything.

I don't want you to travel long distance for next 3 days.If you have to, then light a lamp praying Lord Shiva and keep my photo with you.

If someone you know gets hospitalised ,ask them to hold me tight and repeat " aum sai ram" continuously. They will be cured.
Go back to Sai Speaks