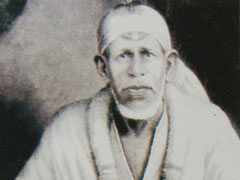 Answers are below these links

1. Shirdi Saibaba Book of Love

2. Sai Pooja

3. Overcome Depression

4. Love your Mom and Dad
Sai Speaks to you...

Sai is with you.Feed a bird , animal , ant or human.
Believe only in one guru and hold him tight.

Dont have a wavering mind.wait untill you are rewarded with what you deserve.
God is one.Your problem cannot be solved by running to different forms of god and guru.

I live in every atom in this universe.so see me in yourself.
Respect words of women in your life.
Go back to Sai Speaks