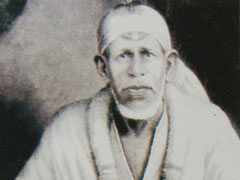 Answers are below these links

1. Shirdi Saibaba Book of Love

2. Sai Pooja

3. Overcome Depression

4. Love your Mom and Dad
Sai Speaks to you...

Don't be idle.I hate my devotees worrying about past and future.The moment you have listened these words that echos the walls of Dwarakamai, you must start to live more confidently than before.

I , Saibaba of Shirdi have purified you through the sufferings you faced all these years.Now its time for using your wisdom and spreading your wings to soar great heights.

This is what i wish to say you my child " You have the energy within yourself to achieve what you dream.I am happy that your hopes are high and your thoughts are pure but you must use the energy you have and develop persistence to conquer others heart "

Offer any of your bad habits or bad thought as a dakshina and start working for your future.A dakshina offered to guru cannot be got back.So never never involve in that bad habit again.

A business plan or education is going to change your life.Don't think Baba will take care and sit idle.I know your thoughts, if implemented properly will gain great profit and honor.

Don't accept any new proposals or relationships at present.
A sick person will get well soon.A child will be born for those who are praying me several months.

Ask him/her to offer coconut under my feet , break it into two halves, Pour ghee in it and light it as lamp.
Then gift a neighbor child or a child in your family with a toy.The happiness you bring to others children will bring the blessings of angels.

My ways are unique.Do not have doubts on me.
Come to Shirdi next year.
Go back to Sai Speaks