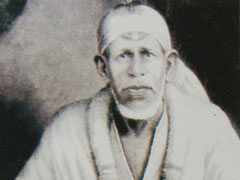 Answers are below these links

1. Shirdi Saibaba Book of Love

2. Sai Pooja

3. Overcome Depression

4. Love your Mom and Dad
Sai Speaks to you...

Take care of your child. Do not ignore your children's welfare .Give them time to understand life and to be good human beings. Being harsh at them wont help much . Be kind and soft.

If you don't have child, the above message is addressing your parents. Be kind and affectionate to them. You can get angry with your dear ones but trust them and be with them when they need you most.

If someone in your family is pregnant or seeking a child , request them to recite Vishnu Sahashra Naam and worship Goddess Parvathi in any form you like.

Don't give up the present job. I shall bless you with what you deserve in the days to come.
Concentrate in your studies.

If you have a marriage proposal, take your time and act.

Offer garland made of any sacred leaves like Bhel leaves to Shirdi Saibaba photo in your house or offer a lotus , jasmine or garland made of any flowers.

I am with you. My words are always full with meaning if you are able to walk out of the ocean of Maya and come towards fire of my dhuni.I will bless you with a good life.

Go back to Sai Speaks