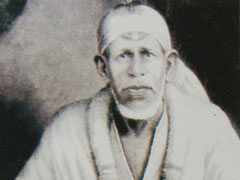 Answers are below these links

1. Shirdi Saibaba Book of Love

2. Sai Pooja

3. Overcome Depression

4. Love your Mom and Dad
Sai Speaks to you...

Don't see others mistakes.Look at yourself and see if theres something to change.
I love devotees who accept their mistakes and asks me to forgive them.

Offer yellow flower and food to guru of your choice.Saints are one.so i accept your offerings no matter whom you serve.

My blessings are waiting to reach you for the past 7 and half years.I know you suffered a lot but don't forget i have carried you all the way. The thorns in the path gave pains to both you and me.I bear my devotees pain.

Don't be fed up.No man or women can succeed unless he develops a brave heart to face the problem and overcome difficulties.I have waited this long to make your mind strong.

Now its time for my blessings to fall on you.
All the angels on sky are going to offer my blessings around you like a garland.
Go back to Sai Speaks