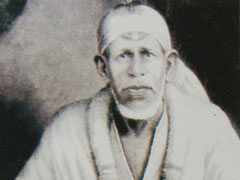 Answers are below these links

1. Shirdi Saibaba Book of Love

2. Sai Pooja

3. Overcome Depression

4. Love your Mom and Dad
Sai Speaks to you...

Teamwork is important but if you do business don't give all work and rights to your partner.
Do not trust everyone.I will show you good friends after few years.At present be on your own.

This doesn't mean you must quit your business partner now, it is just a warning as you have a habit of trusting people with out knowing their intentions.

Offer what ever you can like books , pen or school fees for poor children.This will bring you blessings from Goddess Saraswathi who will lead you to accomplish great heights.

You will do well in studies, if you are doing a new course in a new place, be careful in choosing friends.Don't forget your past and continue your good habits.

If you have pure mind, i am with you or you have to scream in pain with no one to help.I say this because i see lots of distraction around you. If you say "Aum Sai Sri Sai" several times no evil can influence you.

A marriage proposal is possible but ask my permission by lighting lamps continuously in temple or house for 12 days.
I will decide what to do.
Go back to Sai Speaks