Sairam friends,
Sai has a connection with Wedding. When Baba came to Shirdi the second time, the reason behind it was a "Wedding". The bride was from Shirdi and Saibaba came to Shirdi in the cart. All of you know how the priest of Kandoba temple called him Aao Sai!
That's how the name "Sai" came to life!
So when ever I think about wedding I used to remember the advent of Sai to Shirdi. It must be approximately between 1848 – 58. I am telling the year just for you to imagine the beautiful occasion when Baba came to Shirdi after a gap of 4 years with Chand Patil's marriage party. I usually do not attend weddings because after few minutes I get bored and don't know what to do? But I realize that such happy moments unites people. Weddings are beautiful because this auspicious wedding event gave us our Sai back to us. None knew where Sai went for 4 years and how he spend his days? Who would have given him food? Is it Baba's desire to come back to Shirdi or Gods own plan to bring back the Diamond which belongs to Shirdi?
What if Baba did not came back to Shirdi after he was hurt and left Shirdi for the first time?
We would have missed a caring Guru who remembers us and takes care of us day and night. Baba came to Shirdi with this auspicious wedding event and has filled our life with auspiciousness and happiness.
Getting back to Photography!
I was fond of doing Child Photography and still continue to look for opportinities to capture cute kids with the Art of light. Its been a long time since I did Wedding Photography and wanted to start doing commercial photography once again. One of my friend Sankar messaged me about a Photography workshop. I never bothered it but only the day before, I got registered and attended the workshop.
So now you know where I went taking off at work? he he.. I never take leave that easily and even after registering, I thought if I should attend the workshop or let go of it because I don't have time for such wedding photography assignments. I am also not a very good photographer. I just manage to take some decent pictures. That's it.
Anyway, When I registered, I asked them who's gonna take the class? He said that Nikon would have arranged some expert. This morning I kept listening to Ovondrai Thirudukirai song in my car more than 10 times all the way to the hotel where the event happened.
It was good to see so many photographers. After sometime I met this guy who was conducting the workshop and asked for his name. The answer was "S…..A"
He's quite popular and was cool but I don't wanna mention the name in StarSai. The name is so common …So common that both Men and Women have this name. The name has been coming along with me for such a long time now but I least expected it in a workshop I attended to forget everything as an illusion and divert my mind.
Fine. I am not connecting anything. I am just telling you what's happening.
Honestly, I never know anyone by this name accept one of this girl whom I wish must get married as soon as possible..Baba..do it soon! Do the magic! Sooner the better! I will be free from all confusion you created.
Knowing someone by this name was interesting though. I called this guy 3-4 times and felt how it sounds like because I don't have any friends with this name. The name was mentioned by Sai several times in my dream…It followed me when I had been to Tirupati and Meenakshi Amman temple. It has always been bothering me and confused me to core and now here too.
So what's in a name? Its just a name. May be…everything was a co-incidence. While we shall ask Sai for clarification later, lets see how I enjoyed taking some pictures.
Oh Yes..If you are in Coimbatore or some where around, write to me for a Pre-Wedding shoot. I mostly won't have time but shall try my best.
They had hired simple looking models for the shoot. Pankaj was cool and this girl Sajina was nice too. I just felt she would have been more beautiful without the makeup on her face. Anyway..Here are some of the pictures.
The great Indian Wedding Pose!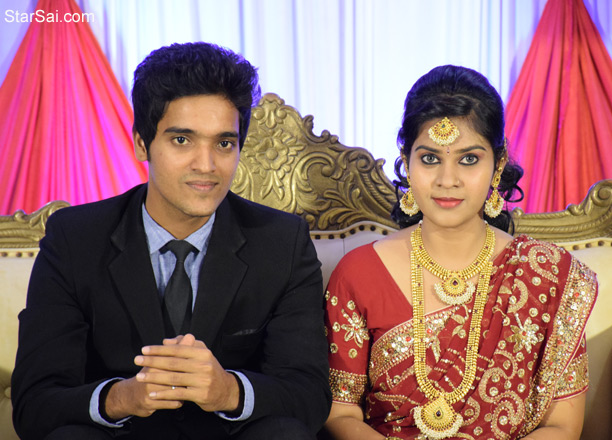 I always look for the way Eye balls are moving when shooting photos.. It speaks a lot..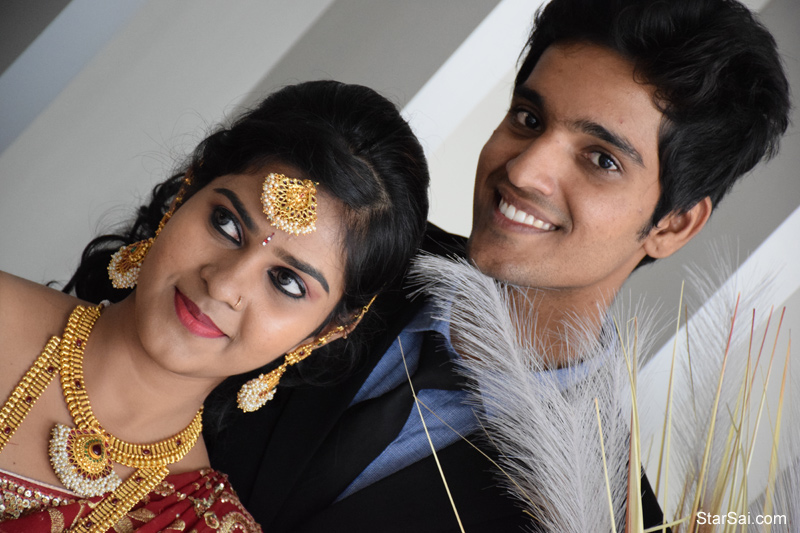 Love this light!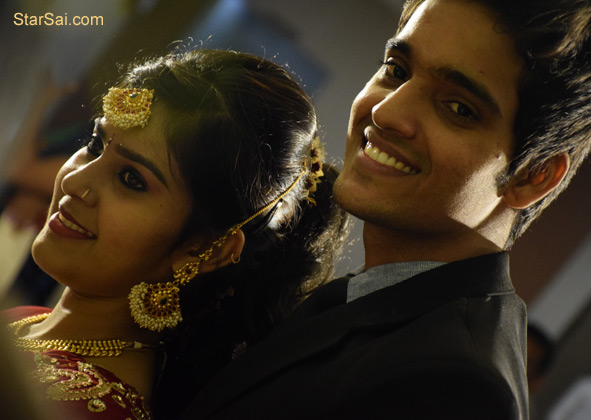 Looking each other!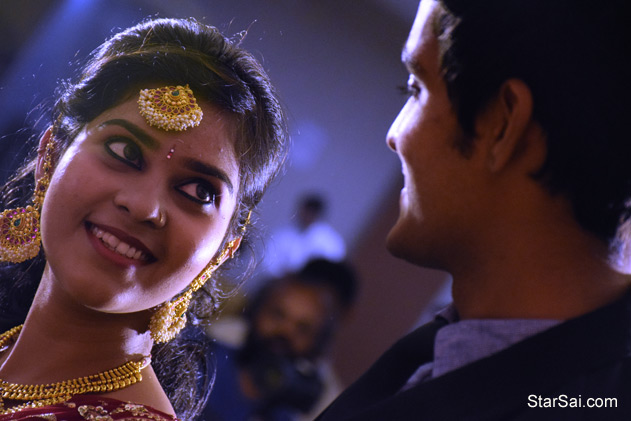 Cool ah!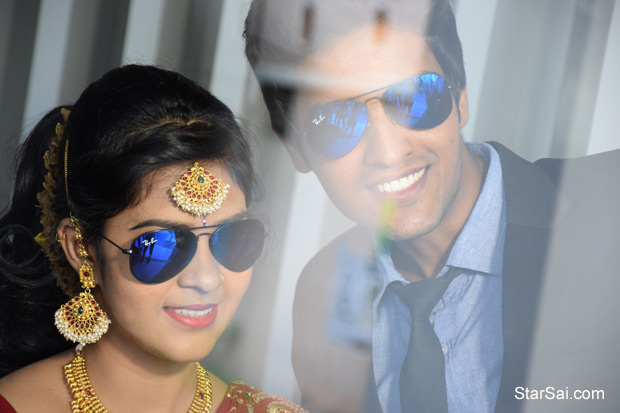 One of this photographer asked them to wear Ray ban but somehow I liked the girl without it. So requested her to remove and she was kind enough to do it for me.
I believe Sai inspired me to do some good wedding photography.
I reached Saibaba temple in the evening and felt really nice. After the Aarti my friend at office called up and I said that name of the guy who conducted the workshop. He laughed. I told him that I wanna message him earlier but they all will make insult me saying I have gone nuts. I told him. I am not excited etc. I am just wondering why the name follows me where ever I go to forget it. May be a co-incidence. I just wish to do some pre-wedding photography during weekends.
I desperately desire to do something creative!
Hey! Sajina is a good friend of mine now! I plan to make a good Model portfolio for her when I find time. Another way to make my mind focus on something "Beautiful"
My life will go on like this. Not sure where Sai is taking me!
Venkat
Write to venkat